Testimonials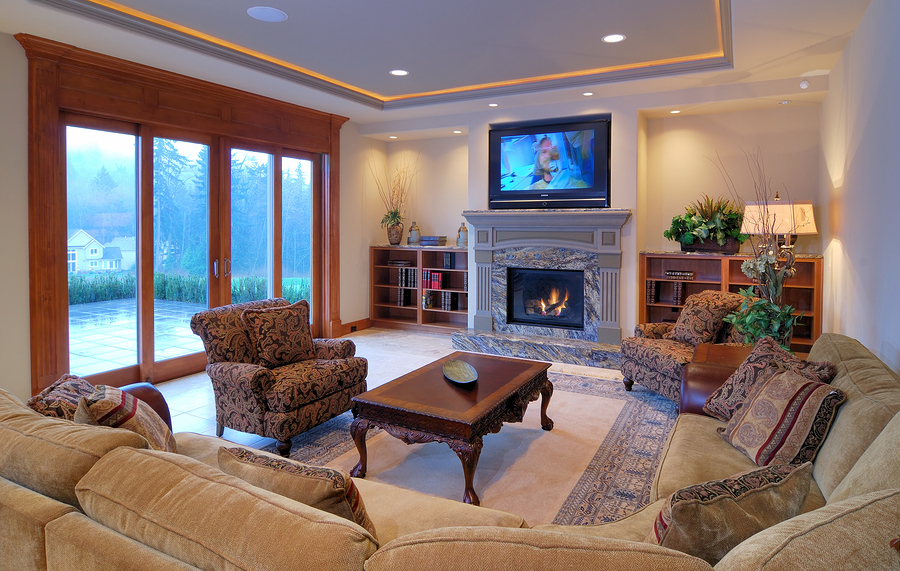 "I have dealt with your organization on several occasions, and am pleased to tell you that my experience each time was more than satisfactory...We look forward to dealing with you and your company now and in the future."
- George Marks, President Marks USA
Amityville, New York
"I want to commend all of you for your handling of my carpet. You came when you said you would, you contacted me regarding the stain, you delivered when you said you would - carefully moving my piano to remove and return my carpet...I want to let you know how much I appreciate your integrity."
- A.M., New York, New York
"This morning I received cleaned area rugs delivered by Andrew and Eric who had also picked them up. Both times they came early in the morning, and they were polite and cheerful enough to make a good start to my day...Your company is fortunate to have employees like them, who are able to enhance your reputation."
- P.M., Flushing, New York
"Thank you for the wonderful repair job Long Island Carpet Cleaners did on my rug. The fringes look great, as do the other repairs that you did. Of course, the rug is clean!"
- M.B., Brooklyn, New York
"Just wanted to let you know what a great job your men did here on the 26th and what a pleasure to have them working here - neat, efficient, accommodating. Congratulations - no wonder I'm such a long time customer."
- F.J., New York, New York
"I am writing to compliment one of your employees for the spectacular job he and his partner did steam cleaning my upholstered furniture last month...the longer I have had to look at the results of the job, the more pleased I am."
- B.M., New York, New York
"It gives me great pleasure to inform you that the services rendered me by your representatives was most satisfactory. The transformation they accomplished in the appearance of my home will be a daily reminder to me that old fashioned competence and integrity in the service world still exists."
- P.H., New York, New York
"Thank you so much for doing such an outstanding job and coming back to see about the mystery spot. It was beyond the call of duty. I would recommend your firm highly to anyone needing their carpets cleaned."
- R.G., New York, New York
"Many thanks - the carpets look wonderful and your technicians were very pleasant, courteous and obliging. They could not have been nicer and really put their hearts and muscles into the job. Thanks for sending such a good team."
- M.L., Brooklyn, New York
"I opened my design practice in 1958, and needless to say I have had a great deal of experience with vendors, craftsmen and staff and crew members. I am writing this letter of commendation to your able workers, who so ably cleaned my own broadloom...they were courteous, careful of the antiques and furniture surroundings and tried to do as meticulous a job as they could with carpeting that was installed in 1972. Most of the stains have been removed...and in general I am pleased with the job."
- M.T., Brooklyn, New York
"Facundo and his assistant did an excellent job, working very hard. They were immaculately dressed in uniform. They brought large towels to put down on the bathroom and hall floors so they would stay clean while they filled and emptied the rug cleaning machine. Though he emptied the dirty water twice into my toilet, he left the toilet clean as well as my bathroom when he left. He pulled out heavy dressers and couches to steam clean the rugs behind them. And, of course, he placed squares under all the furniture that was sitting on the wet carpet...I will continue to use Long Island Carpet Cleaners as long as you send technicians like this. Thank you."
- M.S., Queens, New York
"I would like to say I am a satisfied customer and would highly recommend your company for a job well done...I look forward to doing business with your company again."
- M.D., Brooklyn, New York
"You recently cleaned and restored my precious Sarouk rug which is over 75 years old and which belonged to my parents. I must tell you how absolutely delighted we are with the results. The colors now glow like a jewel and everyone remarks on its beauty...My family has dealt with your company for as long as I am old, and that is over 80 years. Many thanks and may you continue for at least another century to come!"
- J.S., New York, New York
"Over several months this Spring, I dealt with your company to have my carpets, draperies and upholstery cleaned. Doing this was a first for me. My experience was excellent. The quality of work was outstanding. But more important to me was the professional attitude and approach of every employee I dealt with - from the gentlemen who picked up the rug...to the men who cleaned the carpets, upholstery and draperies, and to the many representatives I spoke with on the phone as I went through this process...In the process of redecorating my apartment, I dealt with many merchants. None came near to delivering the service that Long Island Carpet Cleaners did."
- S.T., New York, New York
"I wanted to let you know how wonderful your staff is! We had our wall to wall and Orientals done last month, and not only do they look great, but the staff with whom I dealt were terrific...Your crew did an excellent job at the house...and your driver is a real pleasure to deal with, a truly professional and caring gentleman who may be even more of a perfectionist than I am."
- C.R., Edgewater, New Jersey